CURRENT Students
| | |
| --- | --- |
| Simon Houle graduated from Concordia University with a BA honours in Psychology and a major in sociology. Currently enrolled as a Masters student in psychology at Concordia University under the supervision of Dr. Morin, his research pertains to the application of modern statistical techniques in the area of Industrial/Organizational (I/O) Psychology. Specifically, his interests lie in the proper theoretical and practical usage of multivariate statistics ranging from Factor analyses to Growth Mixture Models. His domain of interest in I/O Psychology focuses on organizational dynamics in relation to employee engagement, motivation and commitment. | |
Céleste Dubé

graduated from McGill University with a BS in Psychology. Currently, she is completing a Masters' degree in psychology at Concordia University under the supervision of Dr. Morin. Her research pertains to the application of modern statistical techniques in the area of Developmental Psychology and Psychopathology. Specifically, her interests lie in building and testing models against theories in Developmental Psychology and Psychopathology. For her Masters' research, she will be focusing on the social factors involved in the development of well-being manifestations among youth with Intellectual disabilities.
| | |
| --- | --- |
| ​Lindsey Nadon graduated with her M.Ed. in School and Clinical Child Psychology from the University of Alberta in 2018. Her master's research used Achievement Goal Theory as a lens through which to examine the academic burnout experience of medical and education students. Lindsey is now a Ph.D student in the Clinical Psychology program at Concordia University. Under the supervision of Dr. Morin, she is interested in using advanced multivariate statistics to expand on her master's research in new and exciting ways. Specifically, she is interested in using Self-Determination Theory to understand the motivation and burnout experience of people-oriented professionals (i.e., those in health, education, and human-service fields) as they transition into the workforce | |
Powered by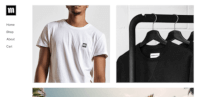 Create your own unique website with customizable templates.